What is the Difference Between Used and Certified Pre-Owned?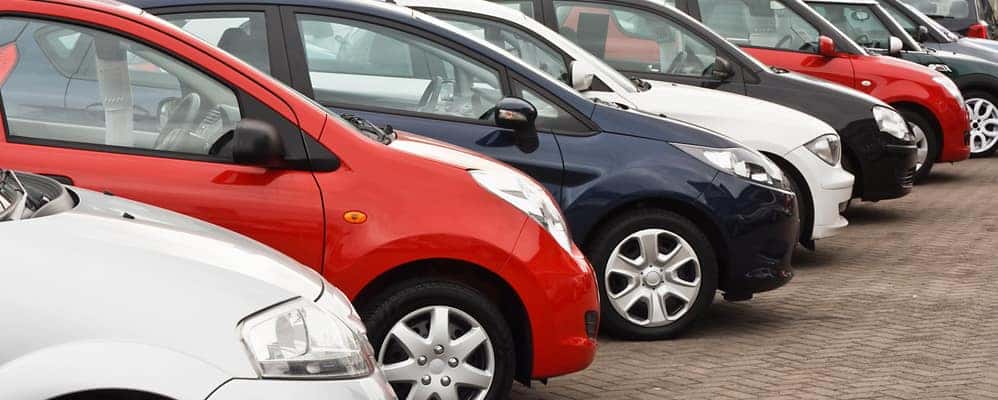 Many drivers wonder about what is the difference between used and certified pre-owned vehicles when they're beginning to search for their next car. Both of these types of vehicles are technically "used," but there are important differences that drivers in the Elk Grove area should definitely be aware of! Before you make a decision on your next pre-owned vehicle, compare CPO vs. used vehicles with Kareem Auto Sales Inc.
So What Is The Difference Between Used and Certified Pre-Owned?
Knowing what is the difference between used and certified pre-owned vehicles is simple: certified pre-owned vehicles must pass strict, manufacturer-designed inspections, which ensure lasting quality. Compared to used cars, certified pre-owned models are preferred by drivers who've made peace of mind a top priority.
Each manufacturer has its own standards, but in general, you can assume that a CPO vehicle fulfills each of the following requirements:
CPO vehicles are generally fewer than five years old.
Most certified pre-owned vehicles have fewer than 80,000 miles. Some can have up to 100,000.
All certified pre-owned vehicles must pass a thorough multi-point inspection.
With a CPO vehicle, you'll receive a CPO warranty. These may be identical to or different from the original warranty or extended warranties, but usually, they offer extensive coverage of the vehicle and the powertrain.
Compared to used vehicles, CPO models are almost always newer, with lower mileage, and with more dependable powertrains. For this reason, most start at higher prices than used cars that haven't been certified.
At the same time, the price tags of certified pre-owned cars are always significantly lower than those of otherwise comparable new cars. Many consider certified vehicles to offer a superior balance of affordability and dependability. Used car leasing options are rare, but some dealerships offer leasing options with certified pre-owned vehicles.
What to Know When Buying a Used Car
Whether you opt for a used or a certified pre-owned vehicle, you'll be able to save when you come to Kareem Auto Sales Inc. Here, it's possible to find models priced below $10,000, or even below $5,000! Of course, a vehicle's starting cost isn't the only thing that you should consider when making your choice:
In the past, drivers searching for a used car were told to stay far away from vehicles with more than 100,000 miles on their odometers. This is still a good guideline if you've got options, but it's important to note that newer models can last for 200,000 miles or more if they've been properly maintained.
Even if you choose a tested and certified pre-owned car, it's a good idea to open up the hood and go for a test drive before you buy. If possible, bring it to a local mechanic to have it checked out by a second set of eyes.
Models which have suffered structural damage, or which have spent a lot of time in extreme climates, tend not to last as long as other models of the same make and year. Highway miles tend to put less wear and tear on a vehicle than miles earned in stop-and-go traffic.
Find the Right Pre-Owned Vehicle at Kareem Auto Sales Inc
Once you've found the used or certified pre-owned vehicle that satisfies all your needs—like a used Ford Mustang—we're sure you'll be eager to take the next steps. If you're ready to get started, value your trade-in, apply for financing, and find out how you can even get a car loan with bad credit today! If you're thinking about getting gap insurance, explore the benefits and what it covers with Kareem Auto Sales Inc. Find your next used RAM, Dodge, Toyota, or other used vehicle when you visit us.
Kareem Auto Sales Inc Used Vehicle Specials
More from Kareem Auto Sales Inc
Looking for a rugged pickup truck that can meet the challenges of your Elk Grove-area job site, while still having the style and performance that are iconic? The robust towing and hauling capabilities of the RAM 1500 make it an ideal choice, no matter what your job needs. But like many drivers, you might be wondering…

The Toyota Prius is a classic and well-renowned vehicle in the hybrid game. Elk Grove drivers have recognized it for years as a groundbreaking vehicle and no matter what model year you take home you're going to enjoy it. This model year takes that reputation to the next level with updated features and the Toyota…

2021 Model Shown If you've been scouring Elk Grove in search of your perfect new pickup truck, you can't go wrong with a pre-owned Ford F-150! Whether you're in need of a new worksite companion or something to power your weekend adventures, the 2022 F-150 has a never-ending supply of muscle and grit to get…