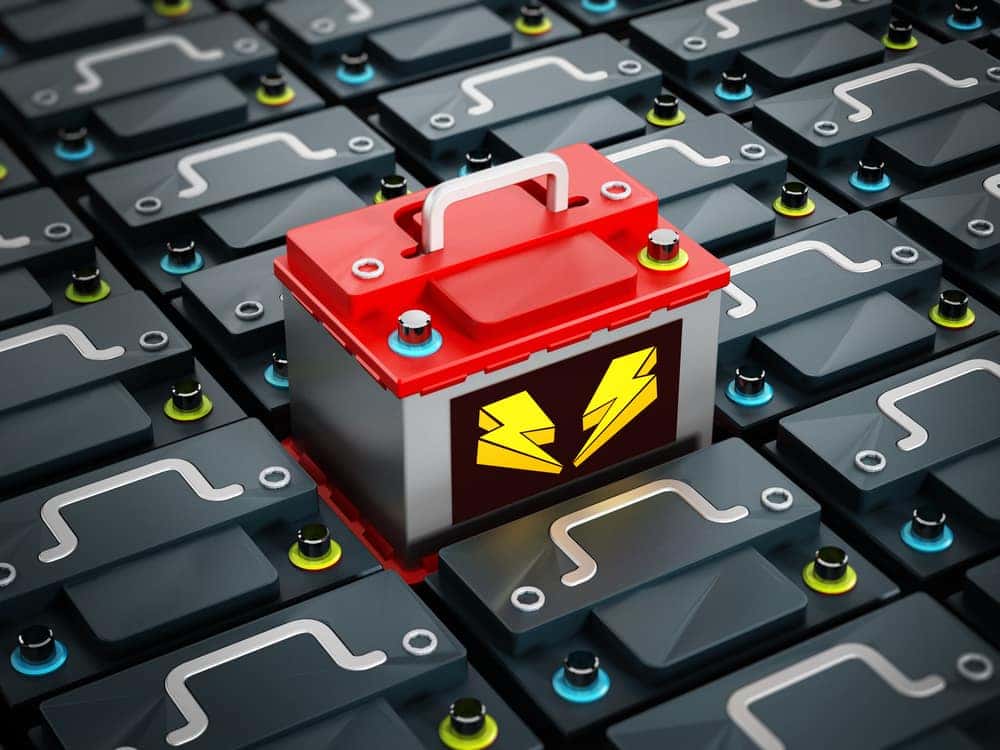 In general, it's a good idea to replace your battery once every 4-5 years, but since battery life can vary widely, you should consider other factors before making an appointment. Find out how to know if your car battery needs to be replaced, and learn the estimated costs, with Kareem Auto Sales Inc.
How to Know If Your Car Battery Needs to Be Replaced
If your battery needs to be replaced, one or more of the following may be true:
You require frequent jump starts.
Your headlights are dimmer than usual.
You notice unusual power fluctuations.
You have trouble turning the engine on or notice a long turn-over time.
What Causes Car Battery Deterioration?
A battery will last for five years or longer with proper care, but there are a number of factors that can shorten its lifespan:
Extreme Weather – Hot weather can cause your battery fluid to evaporate, and cold weather can drain the last bit of life from a nearly-dead battery.
Lights Left On – Any issue that requires you to jumpstart your car will also reduce the lifespan of your battery.
Vibrations – If your battery clamps become loose, the additional vibrations will cause your internal battery parts to break down more quickly.
Under normal circumstances, the alternator in your vehicle will recharge your battery while you drive. However, even the best battery can only go through so many charge cycles before it dies for good! Even if you take good care of your battery, you'll eventually need to replace it.
How to Test a Car Battery
It's smart to test your battery at least twice a year, and you can ask your local service center to test your battery during any regular service appointment. If you're worried about the health of your battery, you can also test it yourself at home, using either of the following methods:
Using a Digital Multimeter:
Set your voltmeter to 20 DC volts.
Lift the hood and connect the negative (black) terminal to the negative (black) meter probe. Do the same for the positive (red) terminal and meter probe.
Turn the key so that the headlights come on, but don't start the car. Check the reading on the voltmeter.
Measurements can vary slightly by temperature, but in general, a measurement of 12.5 volts or higher is indicative of a full charge. At 12.3 volts, you're at roughly 75% battery. With 11.8 volts or lower, your charge is no higher than 25%.
Using the Headlight Test:
Start your engine and turn on the headlights. Make sure the car is in park.
Rev the engine and check to see if the brightness of your headlights changes.
If revving the engine makes your lights brighter, your battery is close to dying.
At this point, you should take your car to a service center for a quick checkup and battery replacement.
How Much is a Replacement Car Battery?
There are a wide variety of car batteries for sale near Roseville and Folsom, and pricing varies accordingly. Most car batteries cost between $75 and $120, but if you opt for a longer-lasting premium battery, you might end up paying close to $200.
Of course, replacing a hybrid car battery is a much bigger job. These components can cost between $1,000 and $6,000.
More Tips from Kareem Auto Sales Inc
Although our Sacramento used car dealership does not have a standalone service center, we know how to keep vehicles in top condition for years and years. Continue your research by learning about red flags for used vehicles, the best maintenance schedule for your car, or find out how many miles a good used car should have at the time of purchase. You can also learn about proper tire rotation and, if you have any questions, don't hesitate to contact our team today. Before you go, you should check out our list of the best Italian restaurants in Sacramento!
Fall is here, and we don't know about you, but the Kareem Auto Sales Inc employees are determined to get outside and enjoy everything nature has to offer. That's why we've made this list of things to do in Sacramento, to share our love of this Sacramento Valley with our local customers. This means seeing wildlife, this means…

At Kareem Auto Sales Inc, we sell only the finest quality used vehicles that are guaranteed to impress. However, every vehicle – even the newest ones on the showroom floor – needs to be serviced on a regular basis. And only if you maintain your car on a regular schedule, you can be sure that it will run…

The Honda Ridgeline is a real midsize pickup truck, and it can tow heavy loads with the best of them! Even in its baseline configuration, with two-wheel drive, the Ridgeline can tow up to 3,500 pounds. With AWD, this Honda truck can handle up to 5,000 pounds on the roads near Folsom and Rancho Cordova. That…