10 Red Flags for Used Vehicles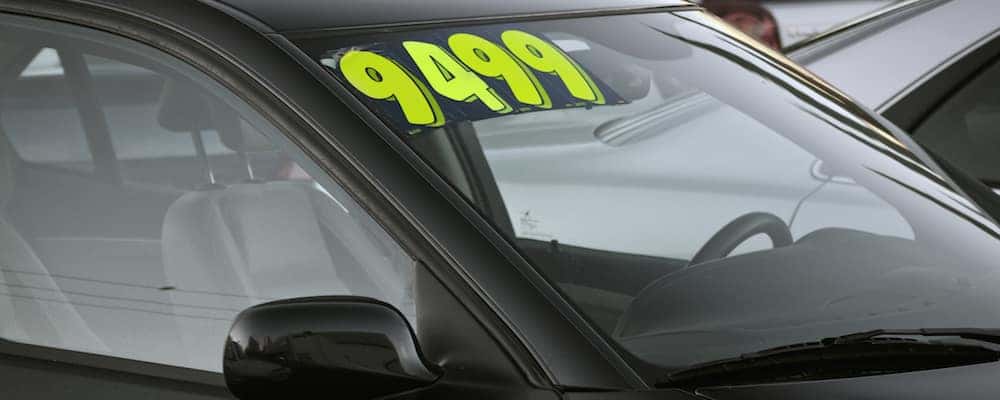 Used car buying isn't what it used to be. Nowadays, you can find reliable pre-owned vehicles at fair prices if you know what — and who — to avoid. If you're shopping for a used car near Elk Grove, be prepared! Check out Kareem Auto Sales Inc's list of 10 red flags for used vehicles below.
1. Automotive Recalls
Automotive recalls is one of many reasons it's important to do extensive research before buying a used car. Manufacturers issue recalls if a model is defective or unsafe in any way. If you suspect a used car for sale has outstanding recalls, visit safercar.gov and enter its VIN to check its recall history.
2. Extremely Low Price
The saying "if it seems too good to be true, it probably is" applies here. While it's possible to find great used cars at low prices, it's a smart idea to always proceed with caution. If a car is priced well below its market value and the seller can't wait to get rid of it, it's likely in need of repairs.
3. Incorrect or Missing Title
If a seller doesn't have the title for the car they're selling, walk away and don't look back. Without the car's title, they don't have the legal right to sell it. If the seller does have a title, make sure it's legitimate; it should have the state seal, anti-counterfeit marks, correct VIN, and the seller's name.
4. Suspicious Price Adjustments
Are there vague charges listed on the car's window sticker at the dealership? The dealer may call them "Market Value Adjustments" or "Adjusted Dealer Markups." In some cases, these adjustments are made legitimately for features like a sunroof or navigation, but in others, they're just cash-grabs. Ask for more info on each charge listed.
5. Pushy Seller
This applies to a variety of situations. If a seller refuses to play by the rules, they could be trying to hide some negative aspect of the car. Don't waste your time dealing with sellers who refuse to consent to a full-fledged inspection or test drive — or those who do consent but try to control the situation.
6. Sketchy Interior
It should go without saying that stains, tears in the upholstery, or cracks in the trimming are signs the car hasn't been treated well. But what about new carpet? To some shoppers, that's a plus — however, it could be a sign the car was flooded, especially if nothing else was upgraded. Check the title for more info.
7. Mismatched Exterior Paint
Does the car have splotches of paint that don't match its other body panels? If so, it's best to walk away. Mismatched paint is a sign of rust, damage, or repairs. Chances are the seller is trying to cover up flaws, and it's best to move on and find a better car.
8. Unnecessary Finance Charges
True — one of the benefits of buying used from a dealership is access to financing. However, it's crucial to always read the fine print. Ask questions and make sure you know how much you'll pay a month and for how long. You may also be offered extras such as glass etching or paint sealant — which increase your car loan amount. Do your research ahead of time and decide what's important.
9. Not Enough Paperwork
Responsible owners document the life of their car. If a seller doesn't have service records and the car's price is low, they're probably trying to pass repairs on to you. Sellers with the proper documentation tend to mark their vehicles based on market value and have the records to back up the car's worth.
10. General Signs of Defects
Use your best judgment; if a car looks or feels wrong, don't buy it. Look out for excessive rust, a worn tailpipe, or illuminated dash lights. During your test drive, pay special attention to how the car handles and sounds. If something's off, ask the seller and double-check the title and history report. At the end of the day, it's best to follow your intuition.
Shop High-Quality Used Cars at Kareem Auto Sales Inc!
Find out why car shoppers from Roseville to Folsom choose Kareem Auto Sales Inc for reasonably priced used cars, trucks, and SUVs. Contact us to schedule a test drive with one of our used cars in Sacramento, to check out our pre-owned specials, or to learn more about popular models like the Highlander! If you're not sure whether used or certified pre-owned is better for your needs, learn the differences with Kareem Auto Sales Inc. You can also find out whether you should get an extended warranty or not. And if you're deciding whether to get gap insurance for your vehicle, learn more about what it covers with us. We can even help you test for a bad battery.
More from Kareem Auto Sales Inc
Looking for a rugged pickup truck that can meet the challenges of your Elk Grove-area job site, while still having the style and performance that are iconic? The robust towing and hauling capabilities of the RAM 1500 make it an ideal choice, no matter what your job needs. But like many drivers, you might be wondering…

The Toyota Prius is a classic and well-renowned vehicle in the hybrid game. Elk Grove drivers have recognized it for years as a groundbreaking vehicle and no matter what model year you take home you're going to enjoy it. This model year takes that reputation to the next level with updated features and the Toyota…

2021 Model Shown If you've been scouring Elk Grove in search of your perfect new pickup truck, you can't go wrong with a pre-owned Ford F-150! Whether you're in need of a new worksite companion or something to power your weekend adventures, the 2022 F-150 has a never-ending supply of muscle and grit to get…