What Does Gap Insurance Do?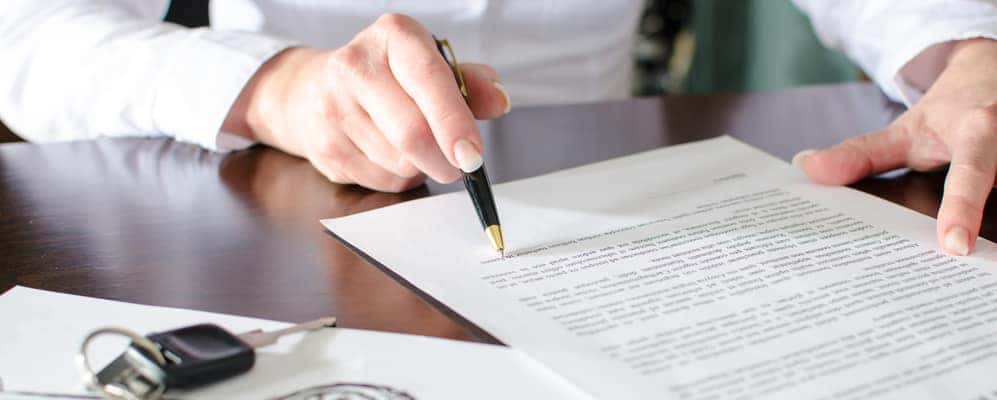 If you're in the process of purchasing a new car, there's a good chance that you've heard the term "gap insurance" being thrown around. If you're not completely sure if this additional insurance is right for you, you're certainly not alone, but we think it's a smart choice for any driver who's chosen to finance or lease their next vehicle near Roseville.
So, what does gap insurance do? Since depreciation is a fact of life, many drivers owe more on their loans than their vehicles are actually worth. In the event of a crash, normal collision coverage will only pay out your car's real estimated value, or sticker price minus depreciation. With gap insurance, your insurer will also pay the difference between these values, so you can get out from underneath the loan if your vehicle is totaled.
What Does Gap Insurance Cover?
Gap coverage can help get you back on your feet after a collision occurs, but it's important to clearly distinguish between what it does, and what it does not cover. If your vehicle is damaged or totaled by any of the following, you'll be protected by your gap insurance:
Accident/collision
Theft
Fire, or other acts of nature
Vandalism
Gap coverage only protects your vehicle; it has nothing to do with bodily injuries or other properties. What's more, gap protection will not secure you against engine failures and mechanical malfunctions. It will also not protect you in the event of the loan holder's death. When it pays out, gap coverage will not reimburse you for your deductible.
Do I Need Gap Insurance?
Gap insurance is not required by law, but it does come highly recommended by the experts. When you make a purchase on a new or a used vehicle, a representative from your dealership will go over all of your financing and insurance options with you, and you'll also have the opportunity to discuss gap insurance.
In general, drivers who choose gap insurance do so because they want to enjoy true peace of mind. Without this type of insurance, a car accident could leave you underwater on the remainder of a car loan that you'll still be responsible for, making it more difficult to move forward with your life.
Talk to an Expert at Kareem Auto Sales Inc!
Whether you're in the process of purchasing a new car, curious about used car leasing, need advice on vehicle repossession, or just filling in the gaps in your knowledge, the experts at Kareem Auto Sales Inc are here to help! Folks from all over the Folsom and Rancho Cordova areas come to us when they're looking for help, so don't hesitate to contact us. We can teach you how to trade in your car and how to identify used vehicle red flags today! For more on auto insurance, check out our guide to comprehensive insurance coverage!
More From Kareem Auto Sales Inc
Looking for a rugged pickup truck that can meet the challenges of your Elk Grove-area job site, while still having the style and performance that are iconic? The robust towing and hauling capabilities of the RAM 1500 make it an ideal choice, no matter what your job needs. But like many drivers, you might be wondering…

The Toyota Prius is a classic and well-renowned vehicle in the hybrid game. Elk Grove drivers have recognized it for years as a groundbreaking vehicle and no matter what model year you take home you're going to enjoy it. This model year takes that reputation to the next level with updated features and the Toyota…

2021 Model Shown If you've been scouring Elk Grove in search of your perfect new pickup truck, you can't go wrong with a pre-owned Ford F-150! Whether you're in need of a new worksite companion or something to power your weekend adventures, the 2022 F-150 has a never-ending supply of muscle and grit to get…